(310) 777-7511 info@nainamd.com 450 N BEDFORD DR STE 208 BEVERLY HILLS, CA 90210
---
The terms "Food Allergy" and "Food Sensitivity" both have different meanings. Food allergies have to do with a specific immune system response which generally occurs when a person eats a certain type (or multiple types) of food.
Food sensitivity is a more general term referring to unpleasant reaction to certain types of food (bloating, gassiness, etc.).
Food allergies involve either the immunoglobulin E (or IgE) antibody or T-cells.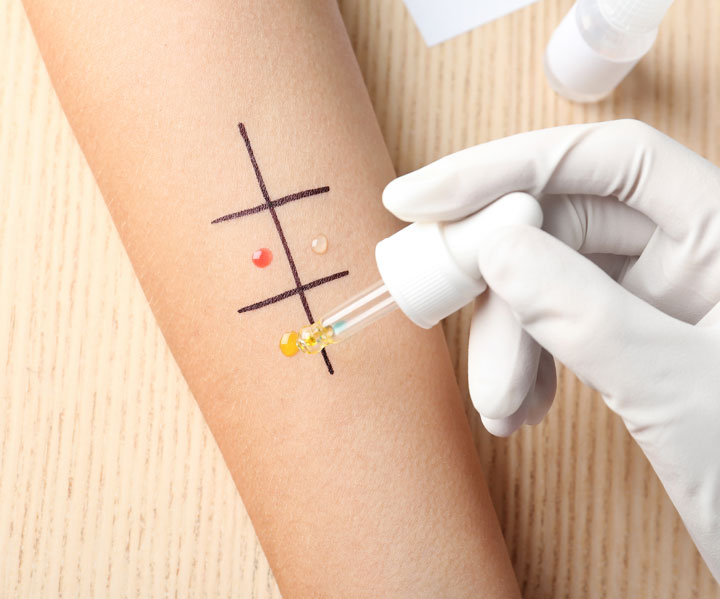 The Importance of Understanding Your Food Allergy
When it comes to allergies, allergy testing is wholly necessary in determining the root cause of your allergic reaction and symptoms. Did you know that allergies can evolve over time? That's why it's important to have a professional medical practitioner identify what has been causing your reactions so your symptoms can stop interfering with your life and your physical (and mental) wellness.
Allergy testing might come in a variety of forms, including skin prick testing, as well as skin patch testing. Controlled tests are the most effective and reliable way of exposing allergens. Controlled testing also allows your body's response to be monitored in a safe environment.
The NainaMD Difference
NainaMD Beverly Hills offers our patients living in the Los Angeles community and surrounding areas food allergy relief through precise testing. We aim to provide our patients total relief from their allergies.
We believe in treating our patients with respect by providing personalized care — we get to the bottom of our patient's allergy problems and ailments instead of simply masking the symptoms.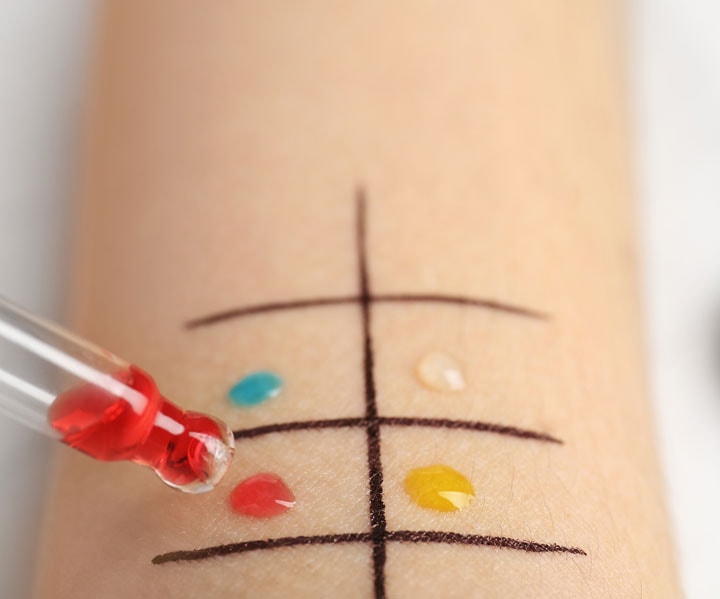 What You Can Expect from NainaMD Beverly Hills
During your consultation we'll go over your symptoms, whether they be sneezing, runny nose, coughing, asthma, skin itchiness, hives, or insect bite-type reactions. We'll find out what has been triggering your allergies through tried and true methods while incorporating cutting-edge technology every step of the way.
We work tirelessly to create an environment where innovative and alternative options are available to each patient. We craft a comfortable atmosphere where all the focus is put on you.
If you're living with allergies or food sensitivities, you're not alone. But do not wait to get the treatment you need — especially if your wellness is at stake. Contact NainaMD today to schedule your consultation and we'll resolve your food allergy problems quickly and effectively.
2017 Copyright Naina MD. Dr. Naina Sachdev is an anti-aging physician in Beverly Hills, offering services such as cancer screenings, hormone therapy, allergy testing, weight loss programs, and more. All Rights Reserved. | Sitemap
The content on this website neither expresses or implies any medical claims. The technologies presented are intended solely for experimental and research purposes. All content on this site is informational and is not intended to substitute for professional medical, surgical or psychiatric care.